K-BEAUTY OUTLET USA
THE FACE SHOP Quick Hair Puff Natural Brown
Regular price
Sale price
$14.00 USD
Unit price
per
Sale
Sold out
 A powder-type hair puff controlling your hair line with natural color.
What it is
A new concept hair makeup product that combines hair product with makeup cushion (puff).
Enables natural cover with a natural brown/ dark brown color that is similar to the hair color.
A water proof product that does not come off easily with water
Contains hair strengthening ingredient, Ha-Soo-Oh/ black bean/ ginseng and Paraben free.
Porous powde with sebum control effects for a fresh, oil-free scalp.
How To Use
Take out the inner cap in the  container and lightly pat on the bare areas by using the hair puff
Wash up immediately when in contact with eyes
Store upright
The powder can fly around during application, be careful not to get it on clotes etc
The Face Shop Quick Hair Puff is a powder-type hair puff that tidies up hair line with natural color, and effectively absorbs sebum. This easy and quick hair puff fills in the empty looking hair line to create thicker hair and slimmer face line.


 

It is waterproof and covers your scalp naturally.


 

Stamp along sparse spots on the scalp.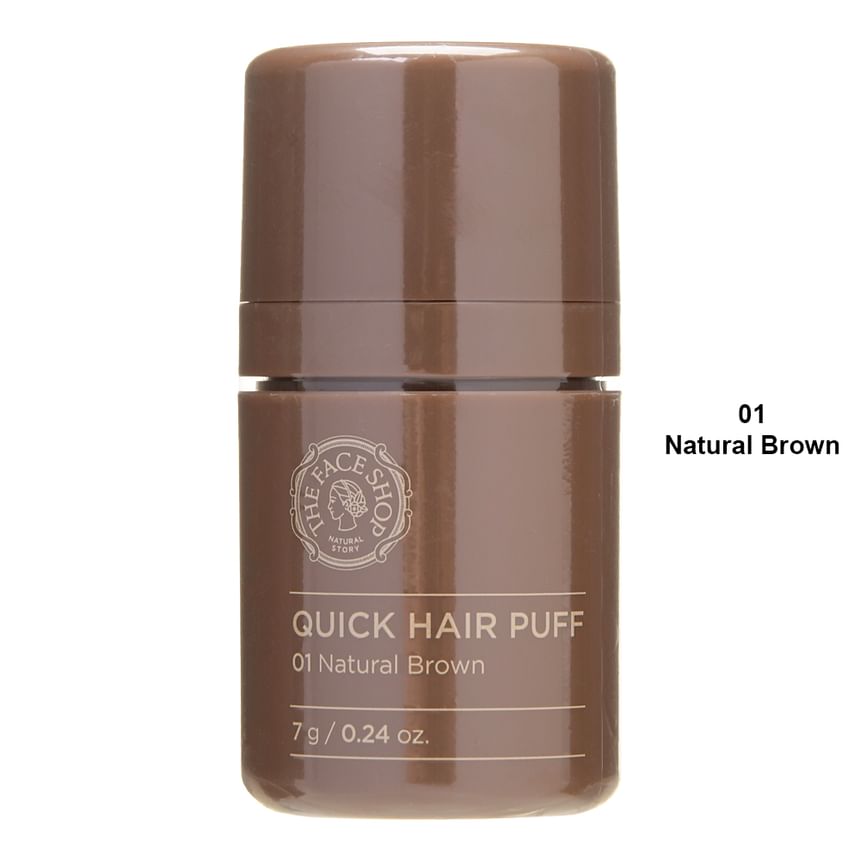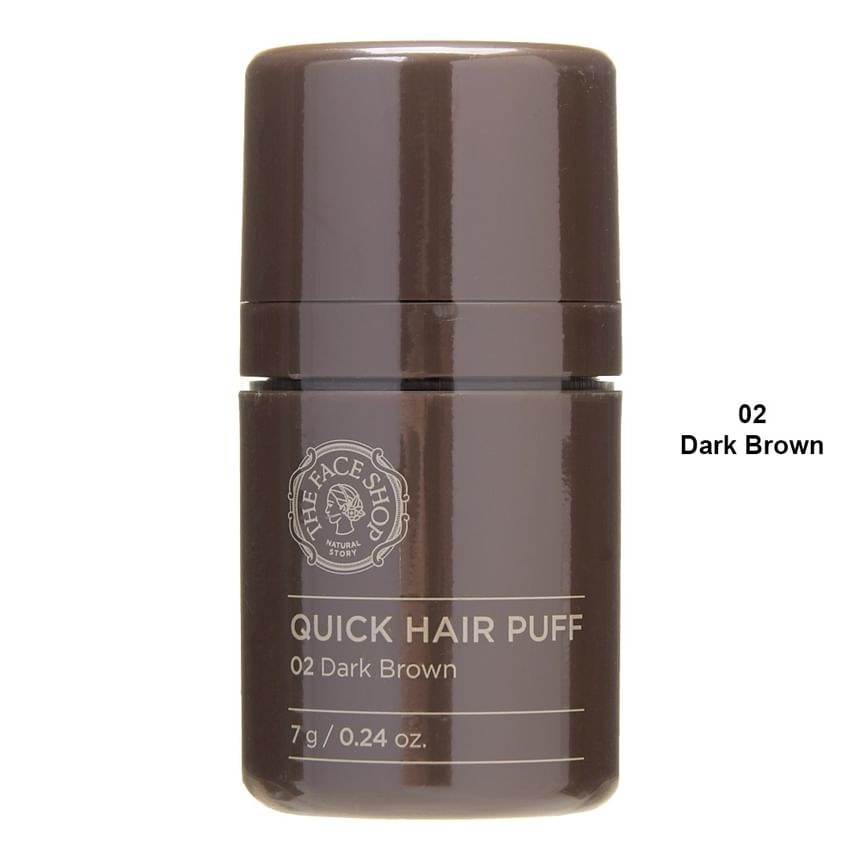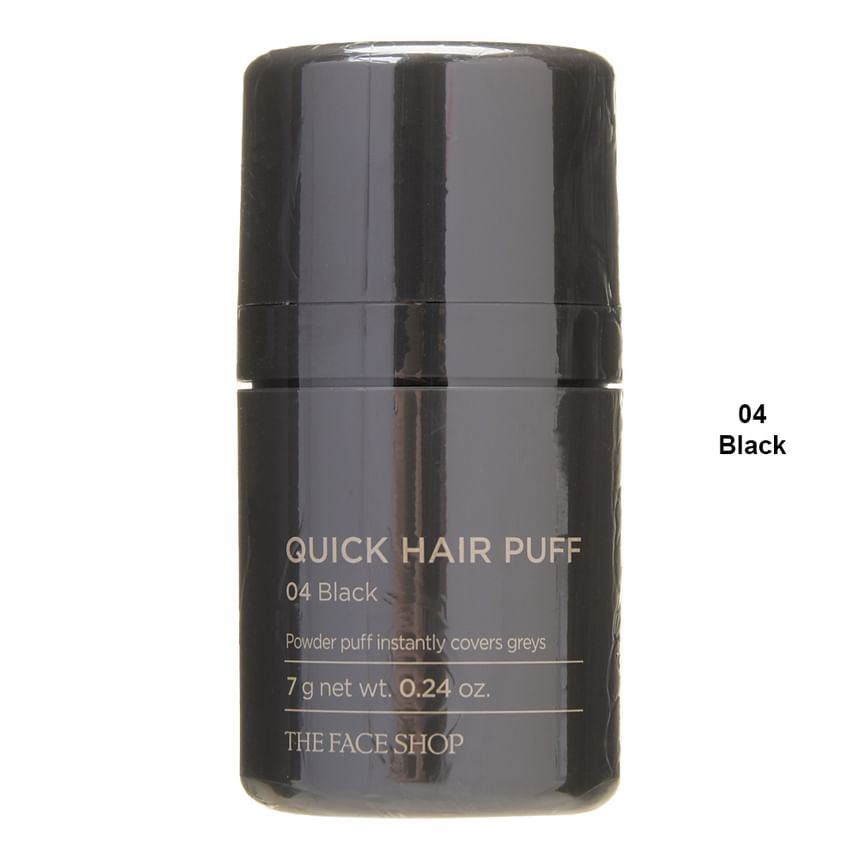 Share